✖ Notice: Everyone interested in adding to this Wiki please go here.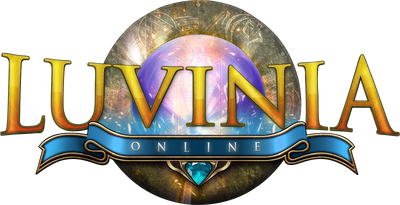 Luvinia is a free-to-play 3D fantasy Massively Multiplayer Online Role-Playing Game (MMORPG) originally developed in Chinese by Simo technology for Shanda Entertainment and was published in August 2013 by English by Soa games.
Outspark originally sold its library of game licenses, including Luvinia, and transferred its account databases to Gamigo.
After hearing the about the story from friends and fans of Luvinia, Soa Games decided to republish Luvinia Online and brought the game back as Luvinia World. Past players can now retrieve accounts that were once lost and continue playing the most epic MMORPG game of 2013.
The publishing rights to Luvinia (now titled Luvinia World) are currently held exclusively by Soa games.

The world of Luvinia beckons players into a realm where humans, orcs, gnomes and dwarves once co-existed in peace; however, destiny never stands still. The stars that once shone brightly over the humans now fade as the hearts of the other races turn against them. With the help of the Victoria Institute, heroes from across the land will challenge fate to take up their weapons and fight for their land against treacherous invaders. Will you answer the call and make your destiny in the stars?
General

Character

Items

Bestiary

Locations